Dr Kate Grogan
Chiropractor
B. App Sci. (Chiropractic), Masters of Clinical Chiropractic
Dr Kate provides Chiropractic care to people of all ages. She loves working with families, helping women through pregnancy and taking care of babies and children. Dr Kate also has a special interest in nutrition, fitness and exercise.
Dr Kate completed a 3 year Bachelor and 2 year Masters of Clinical Chiropractic, both with distinction at RMIT University. She has attended several technique seminars over the years and continues to develop her skills by keeping up to date with the latest chiropractic research and techniques. Dr Kate has also completed a post graduate 2 year diplomate program in Chiropractic Paediatric Neurological Development.
As a Chiropractor Dr Kate enjoys educating people about how their body is truly designed to function. Dr Kate uses multiple techniques, both manual and lower force to provide the best chiropractic care possible for her clients, which means that no matter what age, shape or size, everyone can receive Chiropractic care throughout their Whole Life!
---
Dr Isabella Ryan
Chiropractor
B. Health Science, B Applied Science (Chiropractic)
Dr Isabella's passion for chiropractic developed in high school when she experienced first hand the effect chiropractic treatment can have on ones health after Chiropractic helped her with her low back pain.
Dr Isabella completed a double degree Bachelor of Health Science & Bachelor of Applied Science (Chiropractic) at RMIT University and offers a range of chiropractic techniques from manual to lower force, allowing people of all ages to receive care.
Dr Isabella loves working with people to help them reach their full potential and educating people on the importance of maintaining a healthy lifestyle. Outside of practice Dr Isabella enjoys keeping active, you will regularly find her at the gym or hanging out at a local vegan cafe.
---
Christine Schipper
Remedial Massage Therapist
Diploma: Remedial Massage, Cert IV: Reflexology, Cert: Bowen Therapy, Cert: Oncology Massage
Christine is a caring and bubbly person who has dedicated the past 20 years to helping clients obtain maximum health and wellbeing through massage.
Massage is important for our health and wellbeing. One of the marvels of massage is that it can benefit people at all stages of life, young and old and can have an effect on various aspects of our health and wellbeing including physical, emotional and mental health. ;It may improve sleep, reduces muscular tension, provide a sense of calm and improves quality of life.
In practice Christine sees a range of conditions and uses various techniques including Bowen therapy, Reflexology and Remedial massage. Christine is also experienced in oncology massage. Her holistic approach respects and nourishes the body encouraging a higher level of health.
"My vision will succinctly convey all elements important to living by promoting health and wellness within the public, empower individuals to obtain their maximal potential in living a long and injury free healthy life, educating & empowering individuals to achieve their best physical, mental, emotional, social & spiritual needs. Balance of life styles within work & home creating joy & happiness into their lives."
---
Roy Martin
Remedial Massage Therapist
Diploma: Remedial Massage
Roy is a qualified Remedial Massage Therapist who has graduated from Victoria University with a Diploma of Remedial Massage Therapy. He is an accredited member of Massage & Myotherapy Australia and is a Certified Sports Trainer with Sports Medicine Australia.
In his off-time, Roy lives a balanced, active & wholesome lifestyle consisting of family, friends, gym, beach runs & martial arts. In heart, Roy is a world traveller & has had the pleasure of living in multiple countries, giving him a deep understanding of other cultures & traditions.
In practice, Roy specialises In a variety of different techniques such as Myofascial Cupping Therapy, Trigger Point Therapy, Deep Tissue, Swedish & Sports preparation/recovery Massage. Roy uses these techniques along with his anatomy knowledge & active listening to best formulate a concise treatment plan that is tailored to each individuals specific wants & needs.
---
Alexandra Osellame
Clinical nutritionist
Clinical Nutritionist B.H.S.c (Nutritional & Dietetic Medicine), Member of ANTA
Alexandra Osellame is a qualified Clinical Nutritionist. She graduated from Endeavour College of Natural Health with a degree in Health Science, majoring in Nutritional and Dietetic Medicine. Alexandra loves learning and is now currently completing her Masters of Human Nutrition at Deakin University. Alexandra is an accredited member of the Australian Natural Therapies Association.
Alexandra has a strong passion for helping others and enjoys building strong relationships with her clients, where she develops an individualised treatment plan. Alexandra offers her clients education, skills, lifestyle recommendations, dietary changes and supplements to help achieve short and long-term goals.
Alexandra has a special interest in mental health issues (anxiety, depression), pre-conception and pregnancy, gut issues (IBS, IBD, bloating, reflux, food intolerances, celiac disease), weight loss/gain, fatigue, insomnia, headaches and skin conditions.
Alexandra enjoys spending time outdoors, playing and watching sport, spending time with friends and family and creating new recipes in the kitchen.
---
Jake
Chiropractic Assistant
Jake has been with Waverley Road Chiropractic and Wellness for over 2 years.
Jake is passionate about health, fitness and exercises, so much so that he is currently completing his studies in Physiotherapy and cannot wait to be able to help people as a Practitioner.
Outside of work Jake enjoys going to the gym, football and listening to music.
---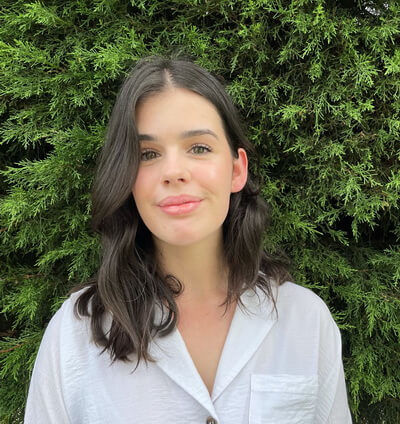 Rae
Chiropractic Assistant
Rae is one of our friendly Chiropractic Assistants at the front desk.
She first developed her passion for Chiropractic and Remedial Massage in her teens, when she began regularly seeking treatment to help with neck pain and migraines. She later joined the Industry, and has now been a CA for 2 years.
Rae's favourite part of her job is connecting with patients and making them smile.
Outside of work she enjoys fitness, drawing, making embroideries, outdoor activities, and cuddling her cat Mulder.